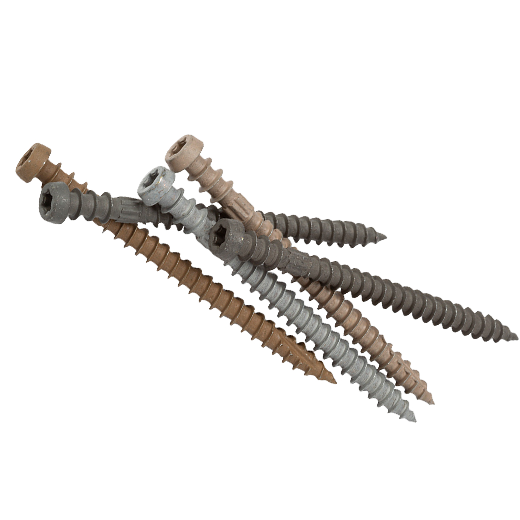 Strength and Stability
Designed to maintain a lasting hold on TimberTech's dense boards.
Color Coordination
Color-matched fastening blends beautifully and preserves your deck's design. Choose from Gray, Dark Gray, Cedar, Walnut, Teak, Sand, Ivory, and Dark Red. See color chart.
Fast Installation
Designed for an 18v drill set for maximum performance, with a T20 drive to increase engagement with screw head.